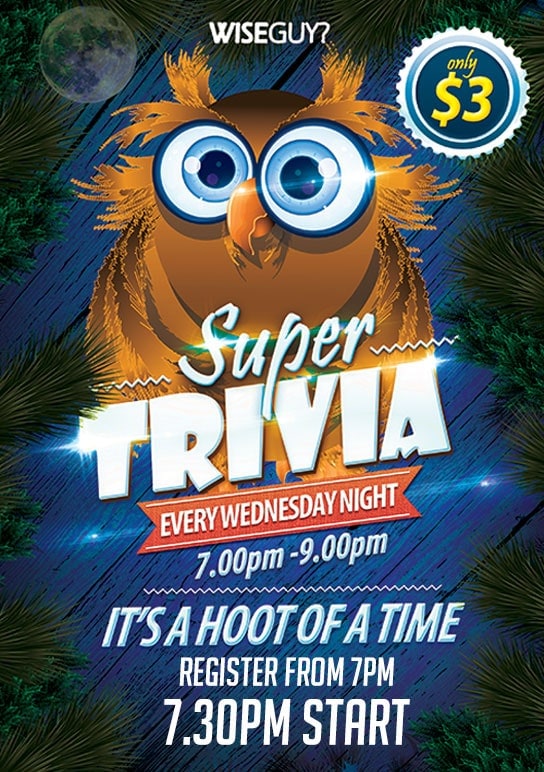 Exercise the most important part of the human body… YOUR BRAIN!
Super Trivia at Cazalys Cairns runs every Wednesday night.
You can join in anytime, every Wednesday.
There are great cash prizes up for grabs!
Only $3.00 per person.
Every week, half of the pool goes to the winning team and half goes to a selected charity.
Register from 7:00pm for a 7:30pm start.
Teams are made up of 4-6 people and be sure to bring your sense of humour!