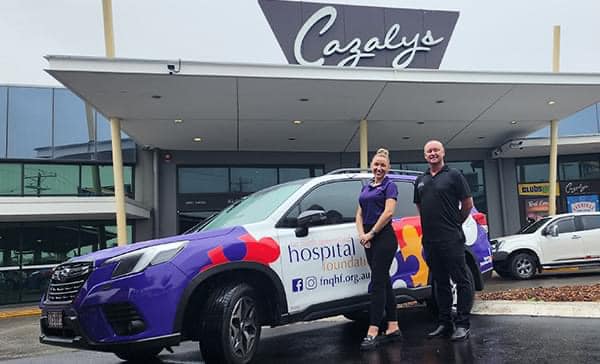 Cazalys Cairns has made an amazing $40,000 donation in the form of a vehicle to the Far North Queensland Hospital Foundation.
The vehicle will play an integral part in supporting the Foundations purpose to enhance health care in the region.
Cazalys Cairns General Manager Jason Wale –
"We deeply value the Foundation for what they do for the health of our community. Their commitment and hard work to improve healthcare outcomes in Far North Queensland are truly commendable," Mr Wale said.
It's a testament to their commitment to our community's well-being.
This fantastic vehicle will be a valuable asset for the Far North Queensland Hospital Foundation fundraising events throughout the region from Tully to the Torres Strait.