REFER & WIN

REFER FAMILY OR FRIENDS TO BECOME A CAZALYS MEMBER
WIN A $50 BARASSIS VOUCHER EACH!!
Don't keep you Cazalys membership a secret!
With so many benefits of being a member of Cairns Premier Club why not spread the news.
Refer family or friend to join as a Cazalys member and quote your membership number – you will both go into a draw to win a $50 Barassis meal voucher each.
Ask at reception for more details.
T&C's apply.
* winners drawn on First Friday of each month.
TERMS & CONDITIONS
CASH OR CAR
FORTNIGHTLY GIVEAWAYS!
Simply spend $20 on the gaming machines or POS transactions for entry into the draw.
Fortnightly draws with:-
• 10 x $100 Fuel Cards to be won
• Winner will get to choose between $20,000 in cash or a VW Polo*
Members MUST be present to win. Winners will have 1 minute to claim their prize before redraws commence. Redraws will continue until all prizes have been claimed.
At the discretion of Management, the final draw date is to be determined. The final draw prize will be the VW Polo* which is displayed at Cazalys Cairns.

MEMBERS MUST BE PRESENT TO WIN!


TERMS & CONDITIONS
DOUBLE THE MINI
DAILY GAMING PROMOTION!
Use your membership card at the Kiosk between 10am and 1pm for a chance to receive a "Double the Mini" voucher.
Play the selected gaming machines that same day the voucher is issued, and we will "Double the Mini" when a Mini Jackpot is awarded on the gaming machine.
One voucher equals one win on day of issue, if the member receives more than one voucher when swiping their card in the kiosk, then they can claim one "double the mini" for each Mini Jackpot awarded on the gaming machines per voucher.
*Must play 1cent spins on selected gaming machines, which will be clearly marked for participation in the promotion.
*vouchers are only valid on the day of issue
TERMS & CONDITIONS
MAJOR JACKPOT BONUS
WIN A MAJOR JACKPOT AND RECEIVE $100 CASH BONUS
ATTENTION! COMPANY HALT!
Cazalys, Souths and Trinity Beach Sports Club have a MAJOR announcement.
Win a Major Jackpot in our gaming rooms and we will give you a Bonus of $100 Cash.
So…MARCH on down to the club.
*T&C apply   *Selected Machines  *always gamble responsibly
TERMS & CONDITIONS
AS SEEN ON TV NATIONAL TOUR

JUNE 24, 2022
Don't change the channel! As Seen on TV is a hilarious drag extravaganza with your two favourite down under divas, Art Simone and Etcetera Etcetera! Come along for the ride as they break the fourth wall and perform side-splitting numbers about their misadventures in drag and on screen.
Art Simone and Etcetera Etcetera are two of Australia's biggest drag powerhouses. With 15 years of drag under their corsets, the duo is embarking on a new adventure – to live out the ultimate Priscilla fantasy on their upcoming national tour AS SEEN ON TV!
VIP MEET AND GREET COMMENCES AT 6.00PM
GA DOORS AT 7.00PM FOR A 7.30PM START
SEATING IS UNALLOCATED GENERAL ADMISSION
THIS IS AN 18+ EVENT
For all accessibility requirements please send a message to contact@glamourbug.com with your name and request.
..BOOK NOW..
https://events.humanitix.com/as-seen-on-tv-2022-national-tour-feat-art-simone-and-etcetera-etcetera-ymkxy9x2-thjpaw1q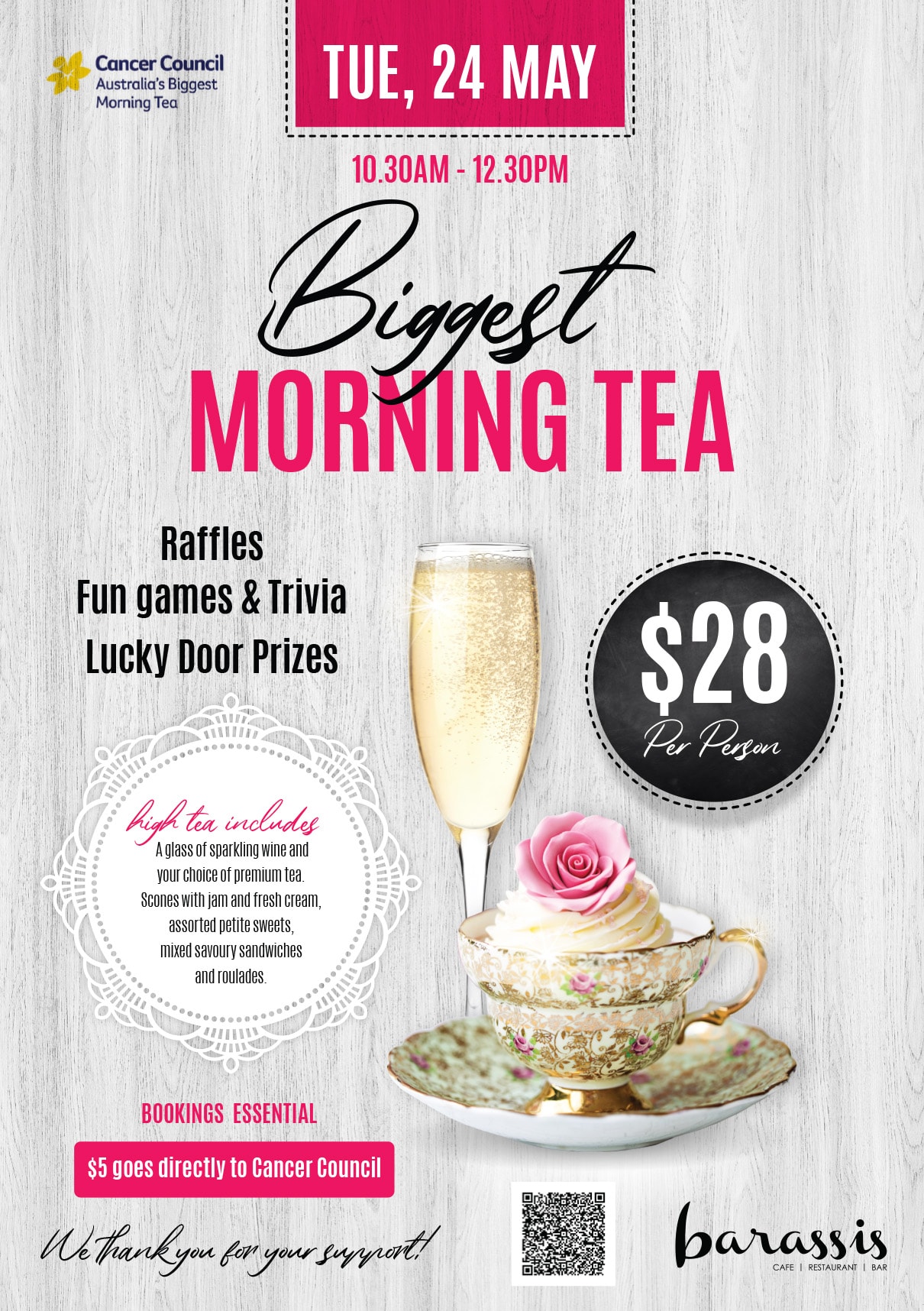 BIGGEST MORNING HIGH TEA – FUNDRAISER
Join us for a Morning of indulgence!
$28 with $5 for every ticket going directly to the Cancer Council
Grab the ladies, put on your fancy clothes and join us for a morning
of entertainment, and pure indulgence!
Raffles, Trivia, Lucky Door Prizes too..
Bookings Essential – book online or call the club direct on 07 4054 1464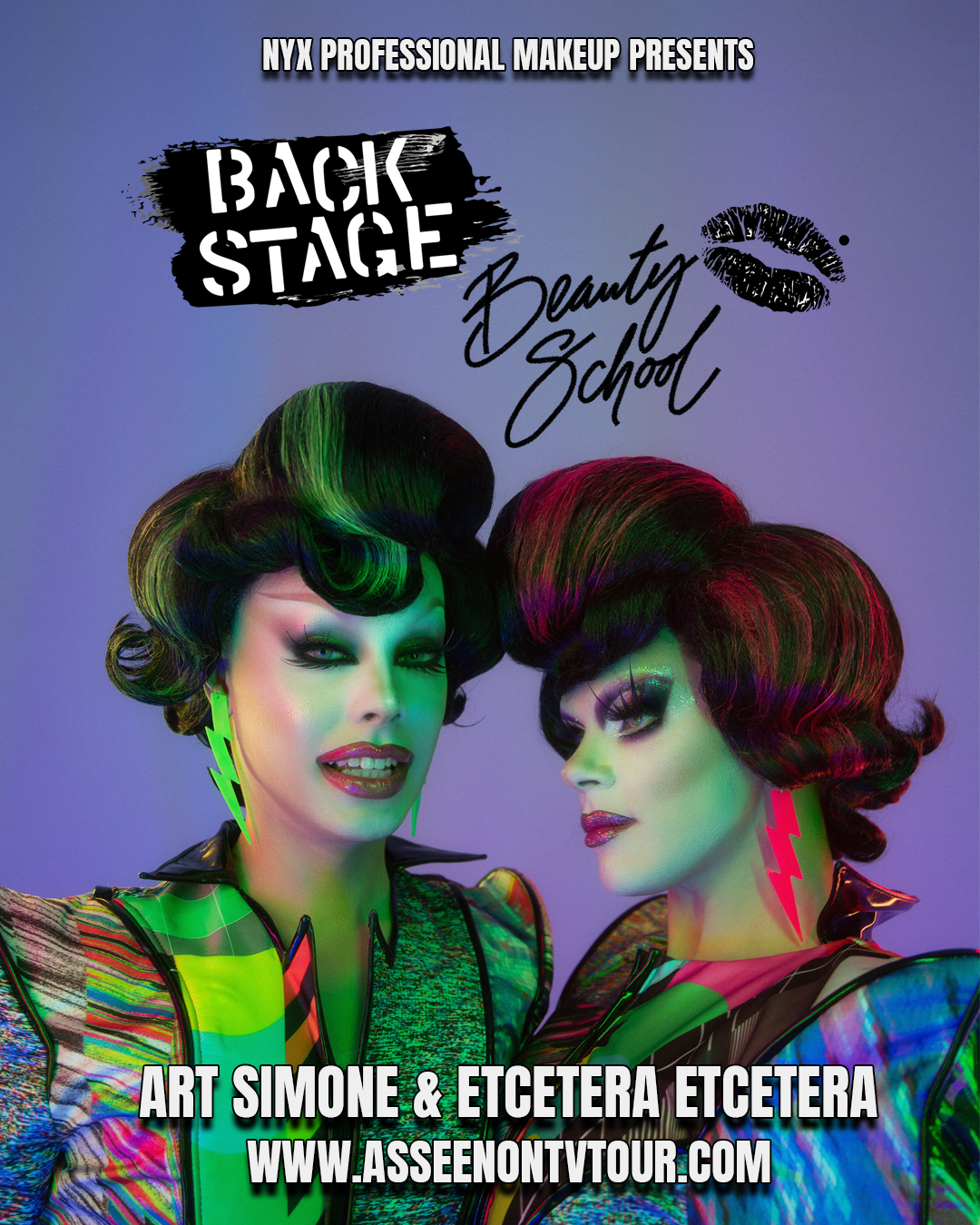 ART SIMONE & ETCETERA ETCETERA
BACKSTAGE BEAUTY SCHOOL
LETS GET GLAM!
The art of makeup is such an integral part of our lives and we are so pleased to be partnering with
NYX PROFESSIONAL MAKEUP AUS
] to present a series of drag makeup workshops throughout both regional and metro parts of the country in 2022!
We'll show you top-secret tips and tricks as you walk away with a free gift bag from
NYX PROFESSIONAL MAKEUP AUS
] and all the know-how to bring your inner queen to life.
Tickets available now –
https://events.humanitix.com/backstage-beauty-school-cairns-presented-by-nyx-professional-makeup-ljsnbaj6-jonwi9ut-i8c5x517