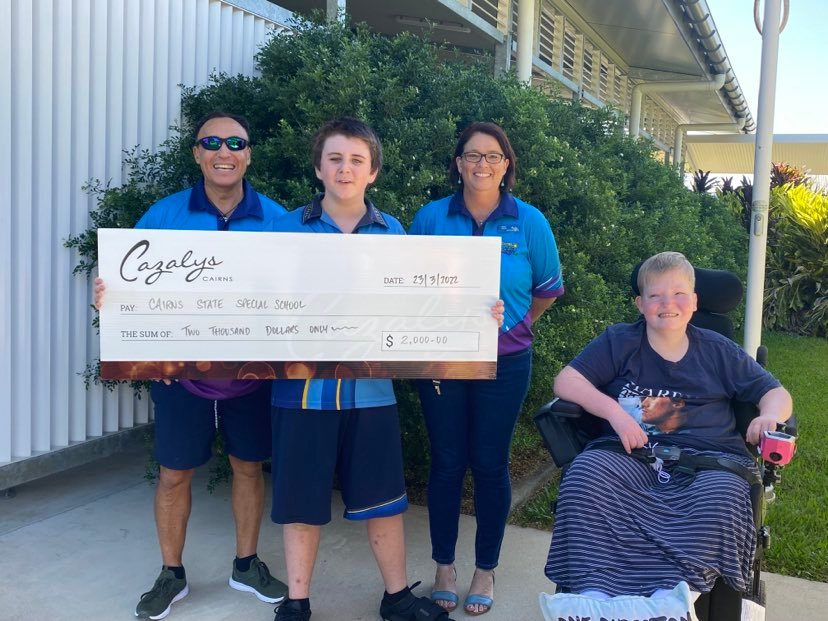 It was with great pleasure that Cazalys could help out Cairns State Special School.
Cazalys Management and Board have donated $2,000 to assist in the schools' Health and Physical Education Program.
A representative from Cazalys visited the school this morning to present the cheque, which was kindly accepted by members of the staff and students.
Smiles all-round, students Trey and Angelee were keen for a photo with the BIG cheque.  Both Rocky Fitzpatrick (PE teacher) and Robyn Hyland (Acting Principal),
were thrilled as these funds are needed to support the Program.