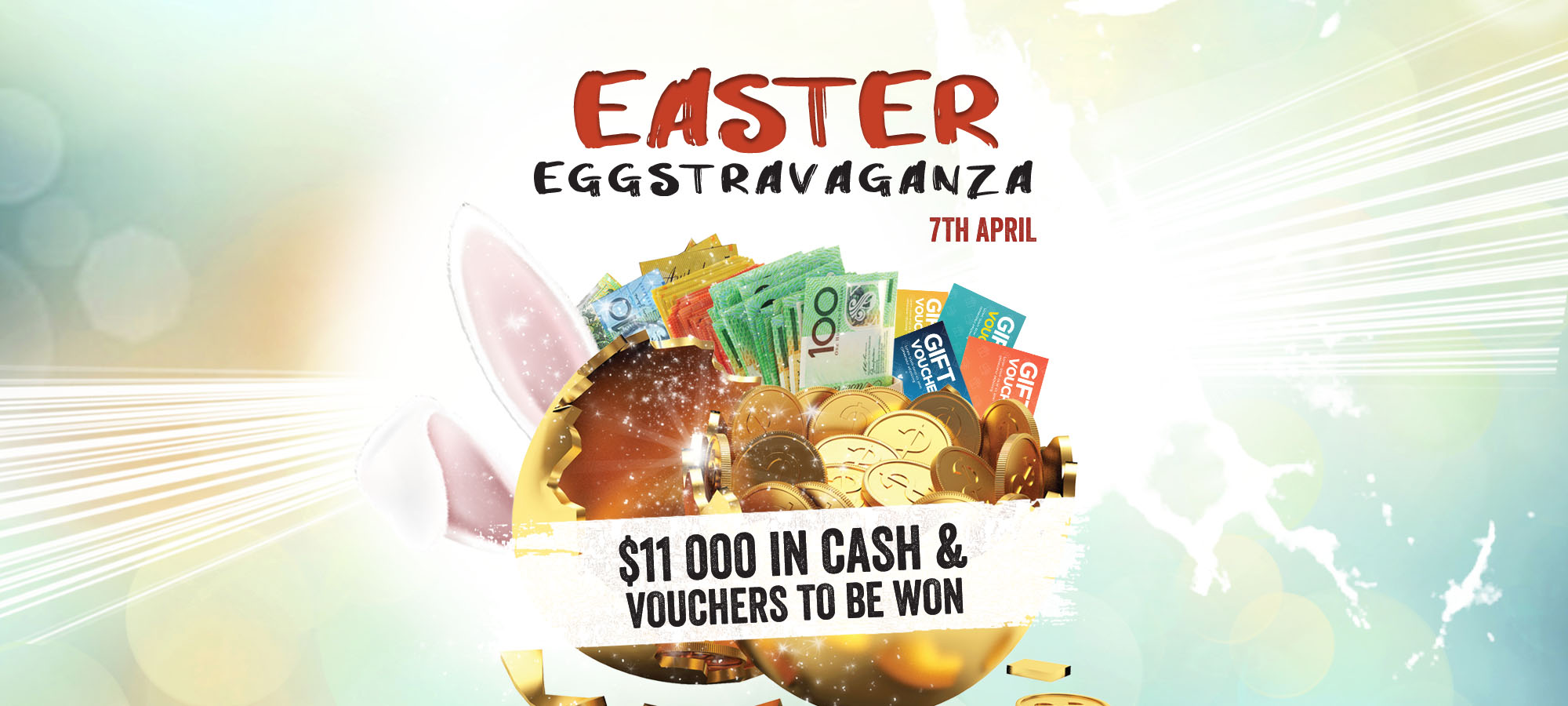 11th February – 7th April
It's an Easter Eggstravaganza at Cazalys! With $11 000 in cash and voucher to be won Tuesday April 7 ($5500 between 12-3pm and and $5500 between 6-9pm). Any $5 purchase or $10 turnover on the gaming machines receives an entry into the draws! 60 eggs, 60 prizes – The winner will select a numbered easter egg from the prize display and win the corresponding prize. How egg-citing!
 T&C Apply. Must be present to win.