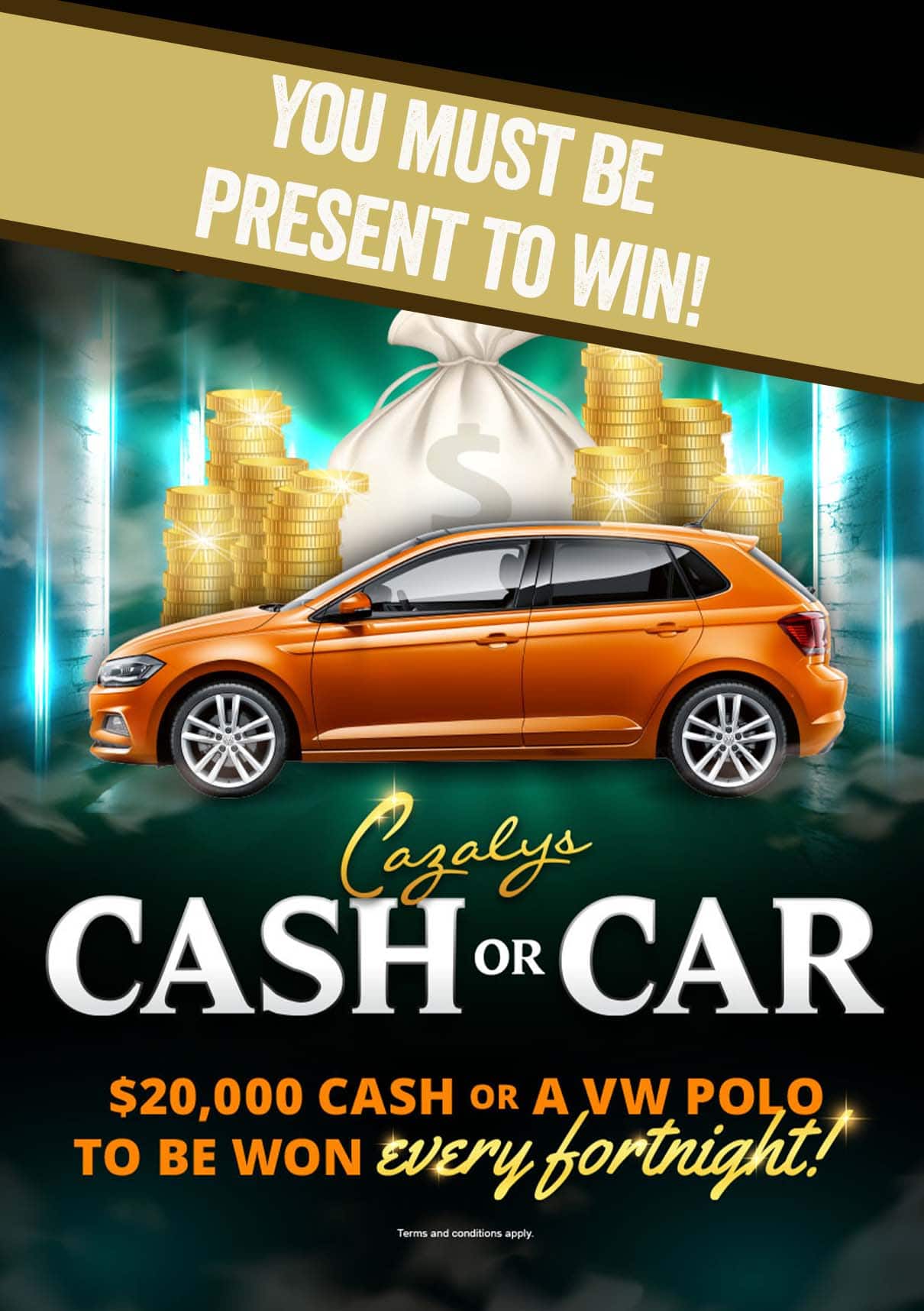 Cazalys has hit top gear!
A VW Polo or $20k to be won each fortnight.
With 10 x $100 fuel cards up for grabs as well, get into the club today for your entry.
Use your members  card around the club and stay tuned for the draw – 
Your choice of taking the loot or driving away in a brand new VW Polo (or car)
Only at Cazalys.
T&C's amended from October 1st 2021
Members must be present to win