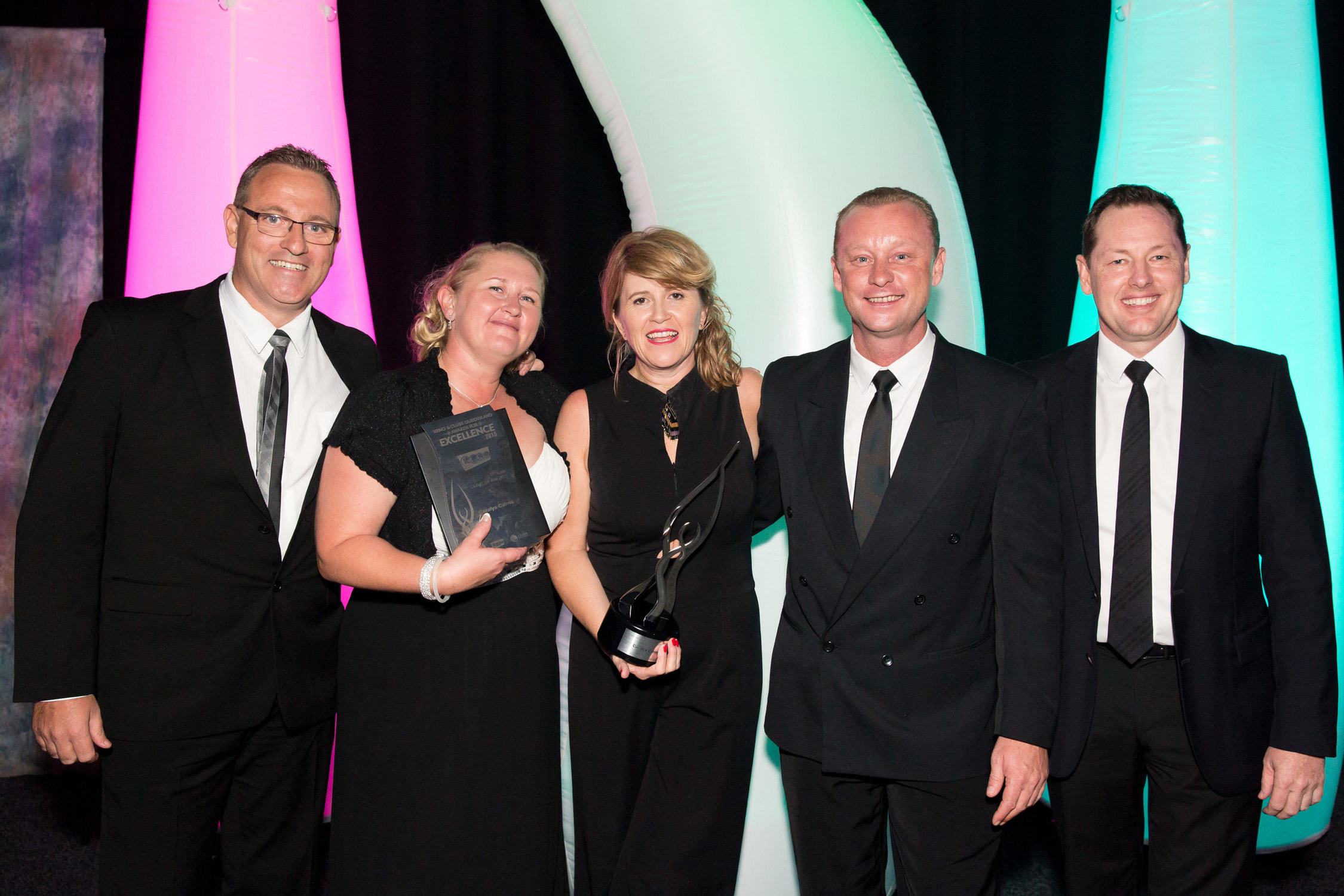 CAZALYS CRASHES AWARDS FOR EXCELLENCE
Cazalys Cairns has crashed the Keno and Clubs Queensland Awards for Excellence taking home a
massive four awards last night, including the prized Queensland Club of the Year.
Over 1200 guests from across the State attended the Gold Coast Convention and Exhibition Centre event
to see Cazalys Cairns take home the four awards, including:
• Best Football Club
• Best Club Far North Queensland
• Best Community Service by a Licensed Club, and
• Queensland Club of the Year 2015.
General Manager, Jason Salecich is delivering on the clubs vision to maintain a vibrant, modern and
changing environment for members through meeting ever changing customer need. Via their
outstanding in house training for all staff, including cross training opportunities, the club can ensure
flexibility and consistency throughout all areas of the club. The club is focused and committed to
customer service and through proactive marketing and high service standards, patronage and
membership continues to grow at this flagship club.
Clubs Queensland Chief Executive Officer Doug Flockhart congratulated Cazalys Cairns on their awards
success and paid tribute to their standard of sporting facilities.
"Cazalys Cairns' commitment to bolster AFL in the region via their world class stadium that hosts
national AFL games such as the Gold Coast v Bulldogs not only highlights their sporting prowess but also
their ability to engage the community in sport and recreation," Mr Flockhart said.
"Their pedigree as an award winning club is further evidenced having also been named Queensland's
Club of the Year just three years ago in 2012. The club continues to grow and expand and this year, in
conjunction with South Cairns AFL and Sports Club, will deliver a brand new $6 million sporting facility to
be built at Fretwell Park.
"Taking home four awards, including Club of the Year and Best Community Service is a real credit to the
management and staff at Cazalys Cairns and I congratulate them on their outstanding achievements. Via
their almost $1 million contribution to the AFL community in Cairns in addition to their support of various
community programs such as the Salvation Army and the Cairns Relay for Life Event, the club is
delivering on its community fund charter to better the lives of people in Far North Queensland".