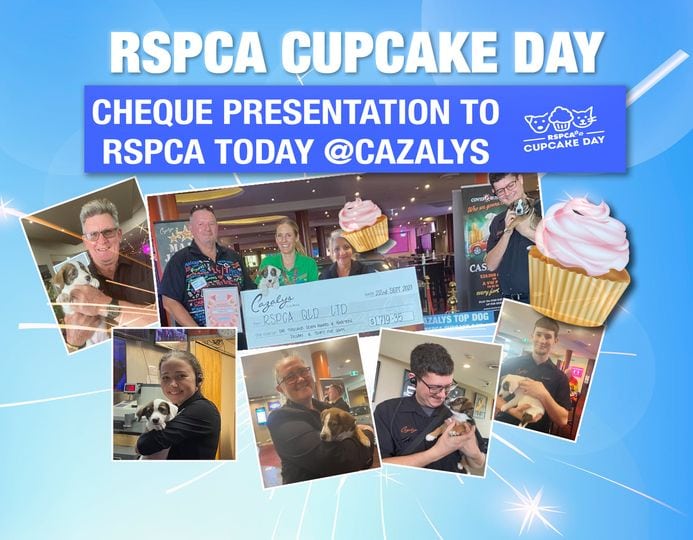 Natalie and John from the RSPCA brought some cute little puppies into Cazalys this morning for the presentation of the funds raised in our RSPCA Cupcake Day – Cazalys Top Dog!
The RSPCA raised quite a bit of money on the day and Jackley's Bakehouse raised $300 for the RSPCA with the sale of their cupcakes and Cazalys raised $1719.35.
A huge thank you to all our sponsors for the day and also the public that supported the cause on the day!
Needless to say the Cazalys staff enjoyed the visit…..who doesn't love puppies
Westco Volkswagen Poochies Parlour The CaPTA Group Lotsa Print & Signage Mobil Trinity Petroleum
RSPCA Cupcake Day