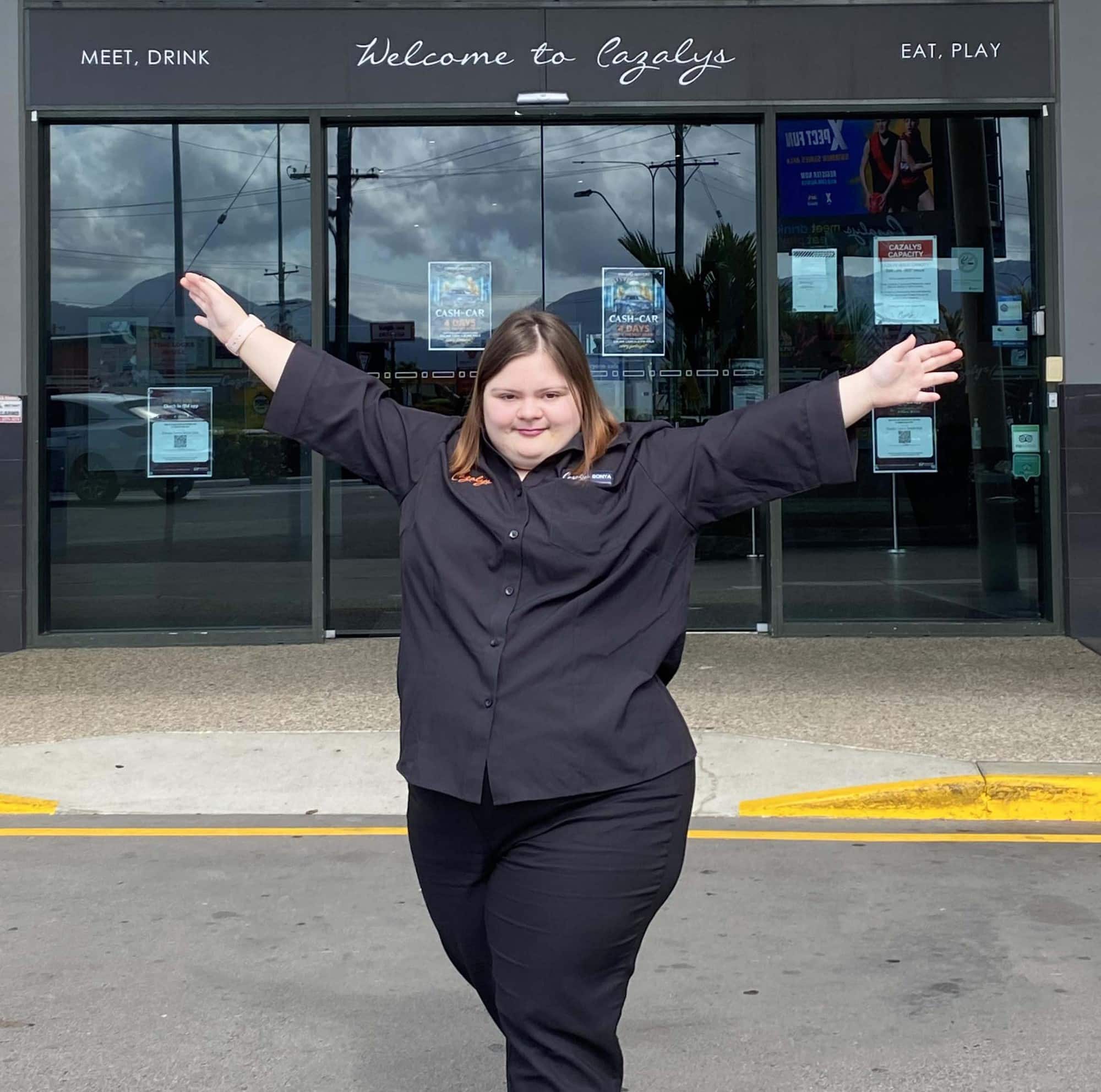 Sonya is a Cairns local of 21 years. After graduating from senior schooling Sonya was employed for 3 years as an administration assistant.
She's proud now to be part of the Cazaly's team and is loving her role at Reception – greeting members as they arrive, ensuring they follow necessary Covid guidelines.
When Sonya is not at work she attends Disability support programs where she undertakes a diverse range of fun and challenging activities.
Most recently Sonya was involved in the production of a short film as a writer and actor. It is being entered into short film festivals nationally and around the world.
She has also played a key role in the development of a puppet show which showcased at this years Children's Festival. Sonya acted in several roles for this show.
Sonya loves to perform – acting in several Shakespeare at the Tanks; Singing in annual Musical Theatre showcases; Dancing in twice yearly productions.
In her spare time Sonya goes to the gym, does Zumba, swims and bakes.
She love watching you tube clips, doing tik tok clips, watching Disney and horror movies.
Sonya is looking forward to being part of the Cazaly's team learning new skills.